Previous Page
Cinemark Fayette Mall and XD
3800 Mall Road, Lexington, KY 40503
Movieline: 1-(859)-971-0718
Website: https://www.cinemark.com/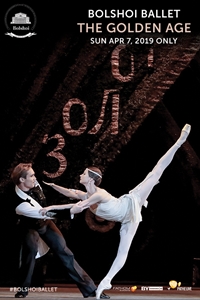 Bolshoi Ballet: The Golden Age (NR)
Runtime: 2 hr. 20 mins.

With its jazzy score by Dmitri Shostakovich and its music-hall atmosphere featuring beautiful tangos, The Golden Age is a refreshing and colorful dive into the roaring 20's. From the Bolshoi Ballet in Moscow, The Golden Age comes to cinemas nationwide on Sunday, April 7 only. In the 1920's, The Golden Age cabaret is a favorite nightly haunt. The young fisherman Boris falls in love with Rita. He follows her to the cabaret and realizes that she is the beautiful dancer "Mademoiselle Margot," but also the love interest of the local gangster Yashka. A historic ballet that can be seen only at the Bolshoi!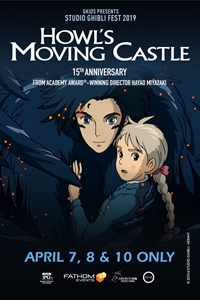 Howl's Moving Castle - Studio Ghibli Fest 2019 ()
Runtime: 2 hr. 15 mins.

To celebrate its 15th anniversary, Fathom Events and GKIDS bring Howl's Moving Castle back to movie theaters as the first title in Studio Ghibli Fest 2019. Sophie finds her life thrown into turmoil when she is swept off her feet by a handsome, mysterious wizard named Howl. The vain and vengeful Witch of the Waste, jealous of their friendship, puts a curse on Sophie and turns her into a 90-year-old woman. On a quest to break the spell, Sophie climbs aboard Howl's magnificent moving castle and into a new life of wonder and adventure. As the true power of Howl's wizardry is revealed, Sophie finds herself fighting to protect them both from a dangerous war of sorcery that threatens their world.

Digital Cinema • English Dubbed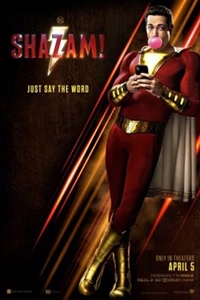 Shazam! (PG-13)
Cast: Zachary Levi, Asher Angel
Runtime: 2 hr. 12 mins.

We all have a superhero inside us, it just takes a bit of magic to bring it out. In Billy Batson's (Angel) case, by shouting out one word SHAZAM! this streetwise 14-year-old foster kid can turn into the adult Super Hero Shazam (Levi), courtesy of an ancient wizard. Still a kid at heart inside a ripped, godlike body Shazam revels in this adult version of himself by doing what any teen would do with superpowers: have fun with them! Can he fly? Does he have X-ray vision? Can he shoot lightning out of his hands? Can he skip his social studies test? Shazam sets out to test the limits of his abilities with the joyful recklessness of a child. But he'll need to master these powers quickly in order to fight the deadly forces of evil controlled by Dr. Thaddeus Sivana.